DIY plantable seed paper!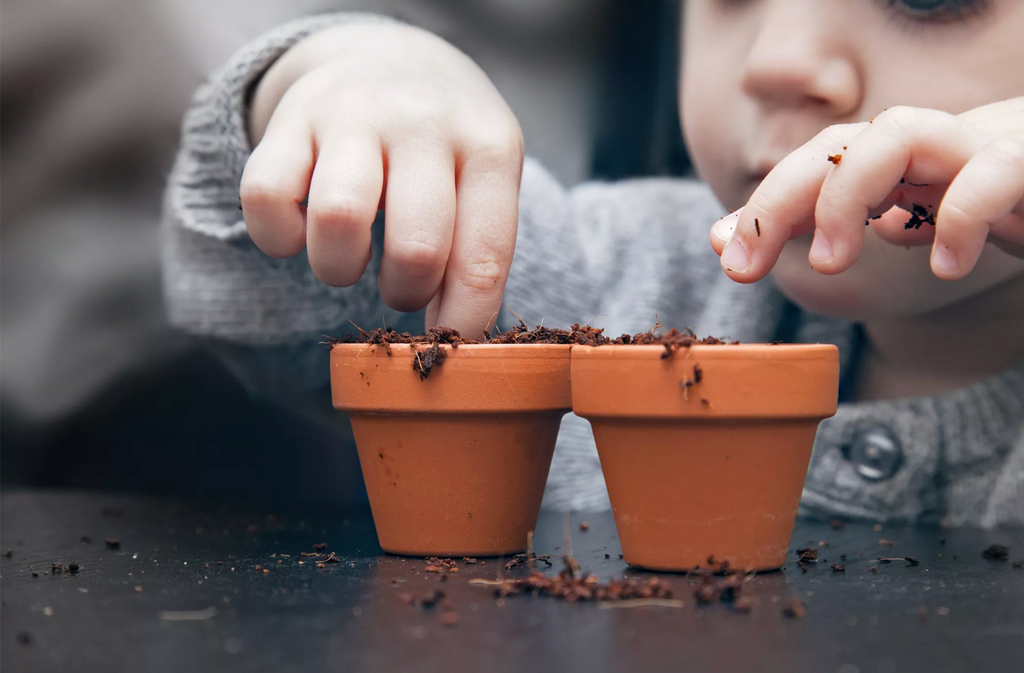 Looking for a fun, eco-friendly activity for the kids? Get them making their own seed paper! Seed paper plants the same way you plant seeds, the paper turns to sludge and decomposes as the seed develops. It's a great way to recycle old paper and it also makes a great gift or goodie bag filler for kids parties!
Step 1: Gather, tear and blend paper
Gather your recyclable seed paper, the best types are newspapers (not glossy mailers) egg cartons, tissue paper, paper bags and unprinted computer paper and have the kids shred it into very small pieces. Once you have your pile, half fill the Nutri bullet or food processor and fill with warm water - blast blend or low speed the mix until you get a mushy mix and have no visible paper flakes.
Step 2: Mix in your seeds
Remove the bowl/cup from the blender and stir in a teaspoon of flower seeds - do not blend them. Wildflower seeds are easy to grow but also consider marigolds and nasturtiums as they are super compatible with a lot of plants/veggies. After adding the seeds use a flour strainer and get rid of as much water as possible.
Step 3: Spread and prep
Lay your tea towel on a flat surface and spread your mixture as evenly as possible across the fabric. The thinner you spread it the quicker it will dry. Set to dry in the hot water cupboard for speed but do not put in direct sunlight heat - when one side is dry, turn over to ensure both sides are completely dry.
Step 4: Enjoy!
Seed paper can make great gifts for the grandparents, cards, eco-friendly goodie bag fillers, or just an afternoon in the sun! Plant as you would a normal seed, and water them in.