Get Ready, Get Set, Go to the Mai Mai!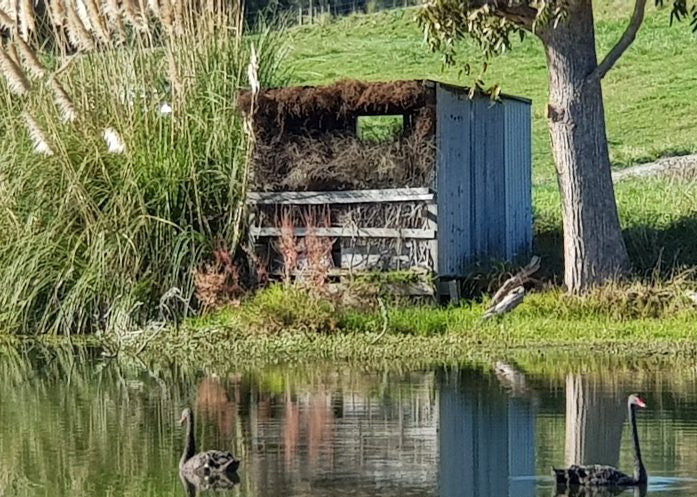 It's time to wake up at the crack of dawn, load your gear in the truck and dust off the Mai Mai. Duck Shooting season is here!
Check out our guide to the essentials to pack for a great 2020 season…
The first thing to pack is the butane stove, great for heating the billy for a warm cup of coffee. The Campmaster Single Burner Butane Stove Mega Kit is all you need for your next outdoor activity, use it at home or store it in your emergency kit! It comes with the Campmaster single burner butane stove, cooking pan with lid, solid cooking hotplate and a range of cooking tools. The compact, light and easy to use carry case also features 2 storage slots for butane canisters (not included). 
The Campmaster Single Burner Butane Stove is AGA approved and comes with a patented two-stage overpressure shut off device. The first stage will eject the butane canister and the 2nd stage will cut off the gas flow to reduce the risk of an explosion. Also includes Piezo ignition for easy lighting and a carry case for easy transport and storage. Recommend for use with Campmaster CRV butane can.
Campmaster 220 g CRV Safety Can 4 Pack
The second thing to pack after your Single Burner is butane cans! The Campmaster 4 Pack Premium Butane Gas cartridges are explosion-proof thanks to the CRV (Countersink Release Vent) technology with Triple Seam Construction for a stronger, safer can. Is the safest can in the market!
Campmaster 14 cm Stainless Steel Billy
For those cold and early mornings, the Campmaster 14 cm Stainless Steel Billy will help get the coffee going!
Campmaster Pack No 1 First Aid Kit
19 essential first aid items in a lightweight flexible kit that fits neatly in your pocket pack, glove box or tackle kit. Contains; 1x triangular bandage, 1x Elastic bandage, 1x (roll) adhesive tape, 4x Safety Pins, 1x Scissors, 1x Mouth to Mouth Mask, 1x Large Band-Aid, 5x Standard Band-Aids, 2x Alcohol Pads, 1x Antiseptic Swabs, 1x Sterile Gauze Pad and 1x Disposable Gloves.
Campmaster Heavy Duty 20 L Dry Sack
This heavy-duty waterproof PVC dry sack is ideal for camping, canoeing & general use where you require items to stay dry.
Campmaster 3 W High Power LED Headlight
The Campmaster high power LED Headlight will help you in those early mornings. Featuring 2 power levels, adjustable focus and comfortable 3 band elastic strap to ensure it stays in place.
Campmaster 3 LED 3AAA Stretch Lantern
Easily switchable with twist motion, 2 in 1 lantern and torch. Comes with handy carry cord.
Shop now for Outdoor and Camping Equipment
See more at Campmaster.co.nz